GA Shop
Geography gives you options (pack of 60 leaflets)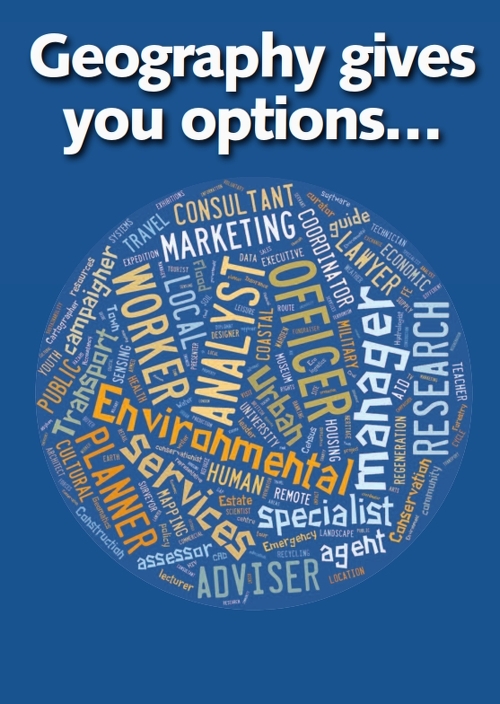 ISBN: 9781843773153
Published: 2016
Description
These attractive A5 leaflets explain what geography has to offer students - just the thing for options time or GCSE/A level open evenings!

Each pack contains 60 leaflets.

The front of the leaflet lists a comprehensive range of different career ideas and the inside answers 'What is geography about?', 'What can geographers do?'

The back of the leaflet looks at 'Where can geography take you? It points to the range of careers open to geographers and provides four short cameos of different jobs done by young people who have studied geography.

The leaflets are suitable for a wide range of uses with no reference to any particular exam specification.